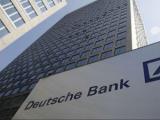 Prime Minister and Minister of the Interior Ivica Dacic met today with representatives of Deutsche Bank to discuss possibilities of increasing the German economy's investments in Serbia, it was announced on the Serbian government's website.Members of a Deutsche Bank delegation, led by CEO Peter Tils, invited Dacic to Berlin next month, to a meeting with leading German businessmen, where he could...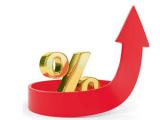 General rate of the value added tax (VAT) will be increased from 18 to 20 percent on October 1st, whereas the lower rate on basic foodstuffs will remain at 8 percent, pursuant to amendments to the VAT Law that were adopted today by the Serbian parliament.A total of 137 MPs from the ruling majority voted for these amendments.As of January 1st, small and medium-sized enterprises will be able to pay VAT...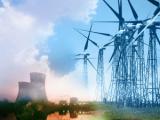 Under the slogan "Plug In," the Belgrade Fair will organize international fairs Energetika and EcoFair, the most prestigious events in the region, between October 10 and 12. The main topics of this year's energy and environmental fairs are the development of Serbia's energy potential, presentation of plans and investments, as well as environment protection, which is a priority of the business policy...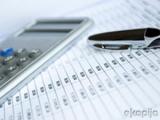 State Secretary in the Ministry of Finance Miodrag Djidic announced in Nis that tax laws for companies operating in free zones would be amended by the year's end in order to attract new investors.- The companies that operate in free zones will be freed from paying income tax, that is, 20 percent that are paid to the state. The new amendments will also make it possible for local self-governments to...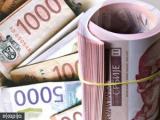 Subsidies of up to 60 percent for new private sector jobsThe Goverenment of Serbia will today adopt new measures to boost employment. When creating new jobs, the private sector companies will be able to count on subsidies amounting to 30 and 60 percent. Special benefits will be provided for the employment of persons younger than 30 and older than 60 years of age to assist these endangered categories...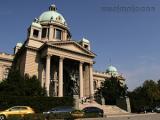 Members of the Serbian parliament adopted on Thursday a set of financial laws which should further regulate the country's financial market situation.They are also meant to make this market " a significant resource in financing domestic economy".The adopted legislation include the capital market law and the amendments to the following set of laws, namely, on foreign exchange transactions, on investment...

Informacioni Centar Za Razvoj Potiskog Regiona

Fond za podršku investicija u Vojvodini

Serbia Investment and Export Promotion Agency

Regionalna Privredna Komora

Agencija za Privredne Registre