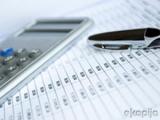 State Secretary in the Ministry of Finance Miodrag Djidic announced in Nis that tax laws for companies operating in free zones would be amended by the year's end in order to attract new investors.

- The companies that operate in free zones will be freed from paying income tax, that is, 20 percent that are paid to the state. The new amendments will also make it possible for local self-governments to reduce the revenue from income taxes in order to make their territory more interesting for investment. These amendments to the law will also create conditions for freeing the companies operating in free zones from paying the tax on profit - Djidic explained.

According to his words, Serbia will thus create the most favorable conditions for attracting investors from surrounding countries and be one step ahead of these countries.

Serbia currently has free zones in Pirot, Subotica, Zrenjanin, Novi Sad, Kragujevac, Sabac, and Uzice, while another two will soon be opened in Nis and Smederevo.